Sizes
What size do you need to fit your space?
This picture is only meant to be a guide. Don't worry, we'll help you out when you call us for your free estimate! Just let us know if you need a two riser step, a four riser step or a six riser step and we can tell you your platform depth. We can also create two unit steps that set back to back!
---
​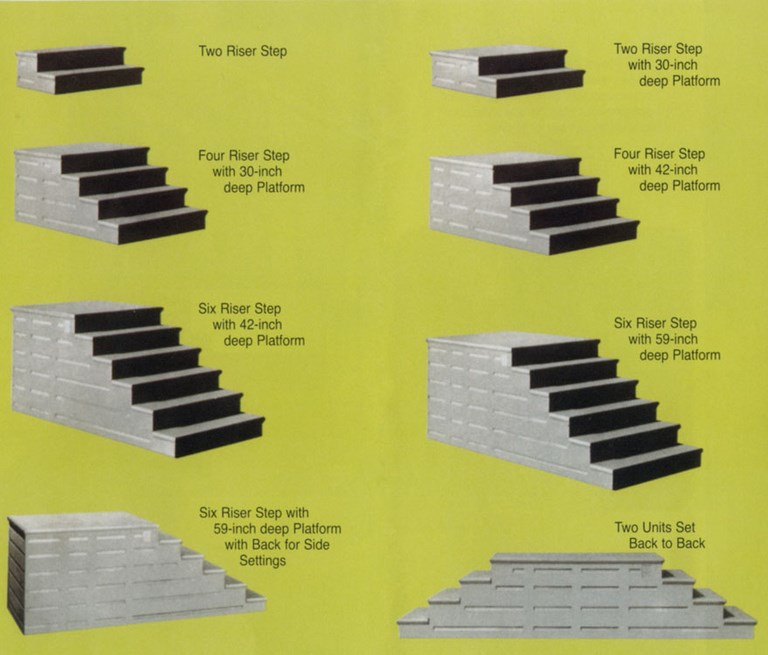 ​Call us Today for a Free estimate.
---
Compare prices and quality and see why since 1939,
more people have chosen Unit Step.
Phone Number
716-731-3239
​
---